Henry G. Worthington
Republican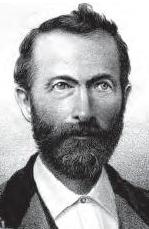 History of Santa Clara County by J.P. Munro-Fraser
| Date | Party | Office | Votes | Result |
| --- | --- | --- | --- | --- |
| 02-01-1862 | Republican | AD-08 | 0 | Win |
Candidate Biography:
Henry Gaither Worthington
Born: February 9, 1828 in Cumberland, Maryland
Military Service: Private Army of William Walker (1853 Mexican Campaign, 1855-1857 Nicaragua Occupation)
Died: July 29, 1909 in Washington, DC
1863: Chief Clerk, California State Assembly
1864-1865: Member, United States House of Representatives [Nevada]*
Later: Tax Collector, Port of Charleston [South Carolina]
1868-1869: U.S. Minister to Uruguay and the Argentine Republic
Later: Justice, United States District Court
Later: Candidate for US Senator (lost the election by two votes)
In 1861, James E. Nuttman acted as a second representative of Worthington in a duel against David S. Terry, who was acting as a second representative of William W. Porter.
NOTABLE HISTORY: Worthington was the first Member of Congress from Nevada after statehood.
Worthington served as a pallbearer at the funeral of President Abraham Lincoln.