RECENT NEWS
John Vasconcellos (1932-2014)
May 24, 2014
John Vasconcellos, the second-longest serving legislator in state history, died this afternoon in San Jose. According to an article in the Sacramento Bee, Vasconcellos died this afternoon in San Jose.
Our thoughts are with his family and friends.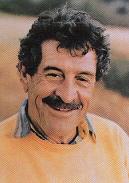 Thank you for visiting the JoinCalifornia political archive. Since 2004, JoinCalifornia.com has grown into the largest online archive of California election results. We work continually to keep our candidate biographies updated with current information. Our records currently include state legislative races since 1898 and federal offices going back to 1849. This information includes 13,756 candidates running in 24,905 races in 518 elections.
This has been a much busier year in terms of election results than we first anticipated, and this movement will likely build as we approach 2014 Gubernatorial primaries. As always, please keep in mind that this is a work in progress and we always appreciate you letting us know if anything doesn't quite look right.
Thanks again for visiting,
The One Voter Project
Upcoming Elections and Significant Dates
10 days until the 2014 General Election (November 4)
37 days until the start of the 2015-16 Regular Session of the California Legislature (December 1)
45 days until the SD-35 Special Election (December 9)
70 days until the start of the 114th United States Congress (January 3)
72 days until the new term begins for State Constitutional Officers (January 5)