Nathan Fletcher
Democratic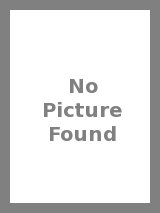 | Date | Party | Office | Votes | Result |
| --- | --- | --- | --- | --- |
| 11-04-2008 | Republican | AD-75 | 98758 | Win |
| 11-02-2010 | Republican | AD-75 | 92430 | Win |
Candidate Biography:
Nathan Blaine Fletcher
Born: December 31, 1976 in Carson City, Nevada
Married: Mindy Tucker (m. 2003, div. 2015), Lorena Gonzalez (m. 2017)
Children: Zach and Caleb
Military Service: USMC (Iraq War, War on Terror)
2001-2002: Political Director, California Republican Party
2003-2005: District Director, Congressman Randy Cunningham
2005-2007: Member, San Diego County Veterans Advisory Council
2008: Delegate, Republican National Convention
2012: While serving in the State Assembly, changed party affiliation mid-term from Republican to No Party Preference on March 27.
2012: Primary Candidate for Mayor of San Diego (Lost; 24%)
2013: Special Election Candidate for Mayor of San Diego (Lost; 24.3%)
2016: Volunteer, Hillary Clinton for President campaign
2019-Present: Member, San Diego County Board of Supervisors
2019-Present: Member, California Air Resources Board
In March 2012, Fletcher changed his party affiliation from Republican to 'No Party Preference'. In May 2013, Fletcher again changed his registration, this time to Democratic.
LEGISLATION: Author of AB 1822 (2010), "Chelsea's Law" which included "a true life without parole sentencing option for the most serious first-time offenders, fifty-one separate penalty increases for sex crimes perpetrated against children, [and] the allowance for lifetime parole and polygraph testing for sex offenders on parole."
LEGISLATION: Author of AB 754 (2011), which permits a person who is deployed on active military service outside of the state to have a declaration of candidacy, nomination paper, or any other paper necessary to run for office filed by an attorney. Previously, candidates had to be present in order to sign the "declaration of candidacy" and "nomination paper" forms. This law was written to permit Assemblyman Jeff Gorell to file for reelection while deployed to Afghanistan during the 2012 filing period.
QUOTABLE: "This Memorial Day, we honor Americans who made the ultimate sacrifice and gave their lives during service to their country. This recognition should include veterans who survived war but could not survive the peace that followed because of very real mental injuries suffered in combat. At least 20 veterans commit suicide every day in the United States. These are lives lost to war, and we must account for them today." (Source: Washington Post, see below)
Mindy served as Press Secretary, Bush-Cheney 2000; Director of Public Affairs, US Department of Justice; Director of Communications, Republican National Committee; Senior Advisor, Bush-Cheney 2004, Deputy Campaign Manager, Schwarzenegger 2006; Deputy Chief of Staff for Governor Arnold Schwarzenegger. Mindy was also a 2005 Woman of the Year (Selected by Assemblyman George Plescia).
GOOD DEED: Fletcher helped keep a man from commiting suicide by hanging himself from a bridge over the American River in Sacramento. In January 2010, Fletcher was taking a lunchtime jog around the city when he noticed a man sitting on the bridge with a rope around his neck. Fletcher spoke with the man until the man stepped back from the ledge.
Source: California Legislature Handbook (2009-10), (2011-12)
Source: "Nathan Fletcher's Untold Stories" by Matt Potter, San Diego Reader (5/23/2012)
Source: "Veterans with mental-health injuries deserve Purple Hearts, too" by Nathan Fletcher, Washington Post (5/29/2017)