Alyson Huber
Democratic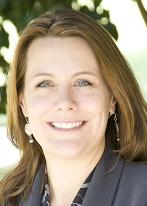 AlysonHuber.com
| Date | Party | Office | Votes | Result |
| --- | --- | --- | --- | --- |
| 11-04-2008 | Democratic | AD-10 | 88242 | Win |
| 11-02-2010 | Democratic | AD-10 | 83177 | Win |
Candidate Biography:
Alyson Lewis Huber
Alyson L. Lewis
Born: March 1, 1972 in Fremont, CA
Married: Tim (div. 2012)
Children: Riley, Colin, James, and Cici*
2012: Early Primary Candidate for AD-08 (Withdrew)
2012-Present: Justice, Sacramento County Superior Court
In 2009, Huber was the target of two attempted recalls led by Anthony F. Andrade, Jr. The recalls failed to qualify for the ballot.
KID COUNT: Huber's biography in the 2011-12 Legislature handbook notes that she has "Two children: Riley and Colin"
RECOUNT: In the 2008 General Election, Huber took the lead 22 days after the election.
At some point between 2012 and 2015, her name was formally changed to Alyson L. Lewis.
Source: California Legislature Handbook (2009-10), (2011-12)
Source: "Complete List of Recall Attempts" by the California Secretary of State (Accessed 2/14/2011)
Source: "Assemblywoman Alyson Huber opts not to run for re-election" by Jim Sanders, Sacramento Bee Capitol Alert (12/13/2011)