Linda Halderman
Republican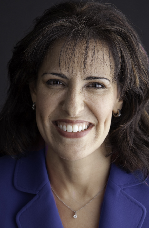 | Date | Party | Office | Votes | Result |
| --- | --- | --- | --- | --- |
| 11-02-2010 | Republican | AD-29 | 89016 | Win |
Candidate Biography:
Dr. Linda Halderman, MD, FACS
Born: June 30, 1968 in Illinois
2008-2010: Senior Policy Advisor, State Senator Sam Aanestad
2012: Early Primary Candidate for AD-23 (Withdrew)
2012-Present: Surgeon on the island of Providenciales (Turks and Caicos)
QUOTABLE: "I never thought I would be in a profession bloodier than trauma surgery."
In 2012, after serving one term in the Assembly, Halderman declined to run for a second term. On a radio show five hours before the end of the filing period for the 2012 elections, she announced "This is my home and I'm staying here, but it's been more than four years since I have been more of a policy person and a politician than a doctor and I just need to go back."
Source: "New lawmakers descend on the Capitol" by Torey Van Oot, Sacramento Bee (December 5, 2010)
Source: Quote from Twitter post by Shane Goldmacher (@ShaneGoldmacher) on 9/9/11 (3:20 PM)
Source: California Legislature Handbook (2011-12)