Tri Ta
Republican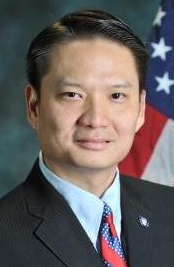 westminster-ca.gov
| Date | Party | Office | Votes | Result |
| --- | --- | --- | --- | --- |
| 11-08-2022 | Republican | AD-70 | 64849 | Win |
Candidate Biography:
Tri Duc Ta
Born: April 10, 1973 in Saigon, Vietnam
Married: Anh Doan
Children.
2006-2012: Member, Westminister City Council
2013-2022: Mayor, City of Westminster
Ta became the first Vietnamese-American elected mayor in the United States in 2012.
He came to the United States with his family in 1992 at the age of 19.