Thomas A. Maloney
Republican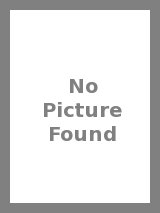 Blue Book
Candidate Biography:
Thomas Aloysius Maloney
Born: May 22, 1889 in San Francisco, CA
Married: Helen Margaret Toomey
Children: Thomas V., John R., Alice, and Barbara
Died: January 15, 1986 in Belmont, CA
1943-1956: Speaker pro Tem, California State Assembly
FATHER OF THE CODE: Maloney authored AB 2100 (1937), which established the California Labor Code.
LEGISLATION: Author of the Shelley-Malone Apprentice Labor Standards Act of 1939 (establishing the CA Apprenticeship Council within the Department of Industrial Relations.
LEGISLATION: An Los Angeles Times obituary quoted Maloney saying "one of the most satisfying pieces of legislation he ever authored was the one that permitted the sale of pre-colored margerine."
LEGISLATION: Maloney authored a bill in 1955 which would have required licensing for gardeners. The sponsor of the bill (Rose Fanucchi of the San Fracnsico Gardeners Association) said that "regulation is needed to protect the public from untrained gardeners who may damage plantings

and to protect expert gardeners from competition.

" The bill died in the Assembly Committee on Governmental Efficiency and Economy.
Source: California Blue Book (1928), (1932), (1946), (1950)
Source: "Assembly Group Spurns Bill to License Gardeners" by the AP, Los Angeles Times (4/8/1955)