Bill Honig
Democratic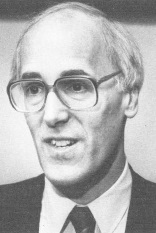 CA Blue Book (2000)
| Date | Party | Office | Votes | Result |
| --- | --- | --- | --- | --- |
| 11-02-1982 | Nonpartisan | Superintendent of Public Instruction | 3936554 | Win |
| 06-03-1986 | Nonpartisan | Superintendent of Public Instruction | 3307988 | Win |
| 06-05-1990 | Nonpartisan | Superintendent of Public Instruction | 2554143 | Win |
Candidate Biography:
Louis "Bill" Honig
Born: April 23, 1937 in San Francisco, CA
Married: Nancy Catlin Honig
Children: Michael, Carolyn, Steven, and Jonathan
1963-1964: Clerk, Chief Justice Matthew Tobriner
1964-1966: Associate Counsel, State Department of Finance
1979-1982: Superintendent, Reed Union Elementary School District
1982: Changed voter registeration to "Decline to State"
1988: Proponent, Proposition 68 [Campaign Reform]
1988: Proponent, Proposition 71 [State Education Spending] (Failed)
1988: Opponent, Proposition 72 [Paul Gann's transportation initiative]
1988: Proponent, Proposition 75 [$800 Million School Construction Bond]
1988: Proponent, Proposition 98 [State Education Funding] (Passed)
1988: Changed voter registeration to "Democratic"
1990: Early Candidate for Governor (Withdrew)
1993: Removed from office as Superintendent of Public Instruction on February 22.
2000s-Present: President, Consortium on Reading Excellence
2011: Appointed to the State Board of Education (Withdrawn)
Legal Troubles: In 1993, Honig received four felony convictions for conflict of interest violations. Honig allowed the California Department of Education to pay $337,509 in grants to local school districts in order to pay the salaries of consultants from the "Quality Education Project", an organization owned by his wife and run from their home. He was removed from office February 22, 1993, pursuant to California Government Code, Section 1770.2. On December 25, 2018, Governor Jerry Brown issued Honig a Christmas Day pardon.
2010 Appointment: Honig was appointed to the Board of Education by Governor Jerry Brown on January 5th. On January 11th, Honig's appointment was withdrawn and Brown appointed Ilene W. Straus to the vacancy.
Source: "'Complications' doom Bill Honig's appointment to state education board" by Rob Rogers, Marin Independent Journal (1/11/2011)