Joe Simitian
Democratic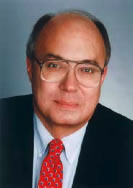 CA State Senate
Candidate Biography:
Saren Joseph Simitian
Born: February 1, 1953 in Hackensack, New Jersey
Married: Mary Hughes
1983-1991: Member, Palo Alto School District Board
1992-1996: Mayor, City of Palo Alto
1994: U.S. Election Observer/Supervisor (El Salvador)
1998: U.S. Election Observer/Supervisor (Serbia)
1996-2000: Member, Santa Clara County Board of Supervisors
2013-Present: Member, Santa Clara County Board of Supervisors
International Incident: In 2011, the Government of Azerbaijan announced that Simitian has been banned from their country. Foreign Ministry spokesman Elman Abdullayev said that "Azerbaijan holds a firm stance in this issue: those who show disrespect to Azerbaijan and its laws will further be blacklisted. It is a rude violation of country's laws."
Legislation: Senator Simitian has introduced a series of bills related to distracted driving; SB 33 (2007) [Prohibiting Teens from using cellphones while driving], SB 28 (2008) [Prohibiting Texting while Driving].
Legislation: Author of SB 1411 (2010) which made it illegal to impersonate a person on the Internet in order to injure, defraud or deceive.
Legislation: Author of SB 1381 (2010), the Kindergarten Readiness Act, which created a "Pre-Kindergarten" grade for students who are still 4 when they enter kindergarten. According to EdSource; this "will mark the first time that a new grade has been introduced into California schools since 1891."
NOT AN API: This elected official was excluded from the "History of Asian Americans in the California Legislature" by the California Asian Pacific Islander Legislative Caucus, although this person is Armenian-American and Armenia is in Asia (Source).
Source: California Legislature Handbook (2001-02)
Source: "California Gears Up for Extra Year of Kindergarten" by Erin Brownfield, EdSource (9/26/2011)
Source: "Azerbaijan includes California Senator in "black list" by S.Agayeva, Trend (10/3/2011)