Michael L. Roskey
Peace and Freedom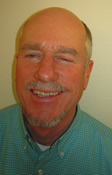 peaceandfreedom.org
| Date | Party | Office | Votes | Result |
| --- | --- | --- | --- | --- |
| 11-07-2006 | Peace and Freedom | CD-03 | 2370 | Loss |
| 11-02-2010 | Peace and Freedom | CD-03 | 4789 | Loss |
Candidate Biography:
Roskey withdrew his candidacy from the 2006 election, although his name appeared on the General Election ballot.
From his email to the Peace and Freedom Party: "I no longer seek to run for this office for the Peace and Freedom party. I have also ceased any and all campaign-related activities related to this position. If elected, I will resign the position immediately."