Francis J. Lippitt
Nonpartisan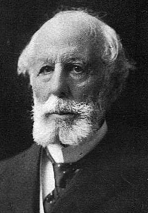 Google Books
| Date | Party | Office | Votes | Result |
| --- | --- | --- | --- | --- |
| 06-03-1849 | Nonpartisan | Delegate | 0 | Win |
| 11-13-1849 | Nonpartisan | Lieutenant Governor | 1060 | Loss |
Candidate Biography:
Born: July 19, 1812 in Providence, Rhode Island
Married: Mrs. Pickering Dodge (in 1865)
Step-children: One son and one daughter
Military Service: ARMY (Civil War)
Died: September 27, 1902 in New York, New York
1849: Delegate, First California Constitutional Convention (representing San Francisco District)
1862-1864?: Commander of the District of Humboldt, U.S. Army
1872-1873: Lecturer, Boston University Law School on Agency and Partnership
In 1858, a duel between Balie Peyton and Gregory Yale in Oakland was halted after the two received a letter from Lippett (who was connected with the trouble). [Source: sfgenealogy.com]
In his book "Reminiscences of Francis J. Lippitt" alleged that Gwin "came to California under a cloud. Whether the charge was well founded or not, he was reputed to have embezzled $70,000 of the Government's money while United States Marshal for Mississippi, and to have been shielded from prosecution by his friend, President Jackson, who had given him the appointment. Under these circumstances it is not surprising that he was not placed on any of the various committees on the constitution.
As a military officer, Lippett ordered the establishment of a number of forts and military camps in Humboldt County in 1862 including; Camp Anderson, Fort Baker, Fort Lippitt, and Fort Lyon.
Source: Reminiscences of Francis J. Lippitt by Francis J. Lippitt
Source: Forts of the West by Robert W. Frazer (1965)