Charles F. Lott
Democratic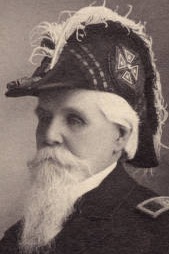 CSU Chico
| Date | Party | Office | Votes | Result |
| --- | --- | --- | --- | --- |
| 09-03-1851 | Democratic | SD-17 | 0 | Win |
Candidate Biography:
Charles Fayette Lott
Born: July 1, 1824 in Pemberton, New Jersey
Married: Susan F. Hyer (m. 1856)
Children: Charles F. and Cornelia
Family: Brother of Bushrod W. Lott (Member of the Minnesota Territorial House of Representatives; 1853-1856
Died: September 4, 1918 in Oroville, CA

18??: President, Oroville Citrus Association
Previous: District Attorney, Butte County
Previous: Clerk of the Court, Butte County
1867: Elected judge (but not permitted to take office)
1870-1876: District Justice, Butte County
Lott came to California in the very first party to travel the Lassen Trail.
PLACENAME: The C. F. Lott Home in Oroville (1067 Montgomery Street) is a city museum open to the public.
Originally from Quincy, Illinois, an obituary listed him as an "associate of Abraham Lincoln in Illinois"
Source: CHARLES FAYETTE LOTT, Butte County Biographies submitted by Betty Wilson