James P. Sargent
Republican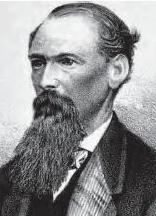 History of Santa Clara County by J.P. Munro-Fraser
| Date | Party | Office | Votes | Result |
| --- | --- | --- | --- | --- |
| 09-06-1871 | Republican | AD-07 | 0 | Win |
Candidate Biography:
Born: February 11, 1823 in Grafton County, New Hampshire
Married: Agnes Bowie in 1865
Children: James A., Roswell C., Agnes C., Ida, and Louisa L.
Family: Brother of R. C. Sargent, J. L. Sargent, and B. V. Sargent
Had a brother who served in the same legislative house concurrently.
PLACENAME: Sargent Street in Gilroy was renamed First Street in the 1860s.
PLACENAME: "His extensive ranch is located five miles south from Gilroy and one mile north of the station on the Southern Pacific Railroad, known as "Sargents." [Source: History of Santa Clara County, California By J. P. Munro-Fraser]
MAPS: The Sargents Railroad station still exists (just west of Highway 101 just north of Betabel Road in north San Benito County (two miles south of the Highway 25 overpass in Santa Clara County). There is also (in a strange development) a place named "Corporal" just north of Sargent.
Source: Legislative Guide... of all the State Officers and Members of the Legislature... by Kean & Dudley (H.S. Crocker and Co.; 1871)