Daniel D. Frederick
Peace and Freedom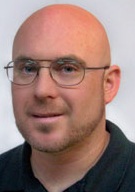 danielfrederickforassembly.com
| Date | Party | Office | Votes | Result |
| --- | --- | --- | --- | --- |
| 11-02-2010 | Peace and Freedom | AD-04 | 8647 | Loss |
Candidate Biography:
Born: September 1974
Married.
Child: One daughter
2011: Early Candidate for AD-04 Special Election (Disqualified)*
CURRENT EVENTS: Frederick has filed a lawsuit again Secretary of State Debra Bowen, alleging that the filing period for the AD-04 Special Election was too short to allow minor party candidates a reasonable period of time to collect nominating signatures. Although candidates could begin collecting "in-lieu petition" signatures as early as January 5th (eight days total), candidates had only two days to collect them after the election had been called (and 13 days to file nominating papers).