Debra Bowen
Democratic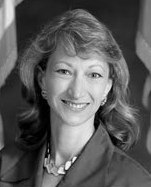 capitolmuseum.ca.gov
Candidate Biography:
Born: October 27, 1955 in Rockford, Illinois
Married: Mark Nechodom
Child: One
1989: Fellow, CORO Fellows Program
2011: Special Primary Candidate for CD-36 (Lost; 21.1%)
2012: Delegate, Democratic National Convention
LEGISLATION: Author of AB 1624 (1993) which requires the California Legislature to post legislative information such as bills, committee analyses and vote tallies on the Internet. [Chapter 1235/Stats of 1993]
LEGISLATION: Author of AB 1787 (1993) banning the sale of mercury and alkaline batteries in California.
AWARD: Winner of the Profile in Courage Award from the John F. Kennedy Library Foundation (2008)
Bowen made headlines in August 2007 when she decertified the electronic voting systems used by 39 of California's 58 counties.
LITIGATION: Bowen was the defendant in the case Keyes v. Bowen, which sought to compel presidential candidate Barack Obama to provide documentation that he is a natural-born citizen of the United States.
Mark Nechodom served as Director of the California Department of Conservation from 2011-2015.
Source: California Assembly Handbook (1996)
Source: California Blue Book (2000)