Jose "Joe" Moreno
Republican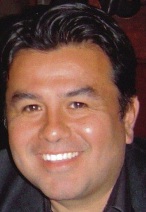 | Date | Party | Office | Votes | Result |
| --- | --- | --- | --- | --- |
| 11-06-2012 | Republican | AD-69 | 27354 | Loss |
Candidate Biography:
Jose L. Moreno
Born: October 16, 1968
Married: Michelle
Children: Six
20??-Present: Staff, Orange County Social Services Agency
2000 Primary: Candidate for Orange County Board of Education, Trustee Area 1 (Lost; 37.8%)
2000 General: Candidate for Rancho Santiago Community College District, Trustee Area 3 (Lost; 12.7%)
2010: Candidate for Anaheim Union High School District (Lost; 15.0%)
2014: Candidate for Anaheim City Council (Lost; 3.5%)
CLOSE CONTEST: Moreno narrowly won a spot in the 2012 General election when he defeated Julio Perez by 242 votes (0.8%).
Moreno withdrew from the 2012 race in September because his candidacy was a violation of the federal Hatch Act.
Name Game: In November 2014, Jose L. Moreno appeared on the ballot for Anaheim City Council as as Jose Moreno. Running for the same office was a different candidate, Anaheim City School District Trustee Jose F. Moreno, who got 13.6% of the vote.