Agnes Gibboney
Republican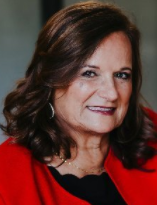 | Date | Party | Office | Votes | Result |
| --- | --- | --- | --- | --- |
| 11-03-2020 | Republican | CD-31 | 110735 | Loss |
Candidate Biography:
Agnes J. Gibboney
Born: October 15, 1954 in Budapest, Hungary
Married: Mark Gibboney
Child: Ronald, Melissa, and Stephanie
Gibboney's son Ronald da Silva was shot and killed in El Monte by Luis Humberto Gonzales on April 27, 2002. Gonzales, a gang member who had been previously deported, was incarcerated until November 2019.
Mark Gibboney was a member of the El Monte Police Department for 32 years, retiring as Deputy Police Chief. He was a 2017 candidate for the Cucamonga Valley Water District (lost), and for Mayor of Rancho Cucamonga in 2018 (Lost; 35.1%), and was successfully elected to the Cucamonga Valley Water District in 2019.