Robert Howell
Republican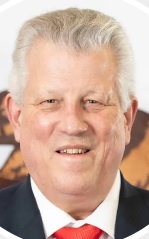 | Date | Party | Office | Votes | Result |
| --- | --- | --- | --- | --- |
| 11-08-2022 | Republican | Insurance Commissioner | 4249387 | Loss |
Candidate Biography:
Children: Three
2020: Primary Candidate for SD15 (Lost; 10.2%)
2020: Candidate for Santa Clara Valley Open Space Authority (Lost; 45%)
2010: Primary Candidate for AD-37 (Lost; 10.5%)
Eagle Scout
CLOSE CONTEST: By June 15th, more than a week after the 2022 Primary Election, Levine trailed the second-place candidate (Republican candidate Robert Howell) by 25,401 votes. By June 17th, Levine trailed 1472 votes. On June 24th, Levine led Howell by 480 votes. On June 28th, Levine fell to third place with Howell leading by 960 votes. On June 30th, Howell led Levine by around 5,000 votes (0.1%).