Gene Ruyle
Peace and Freedom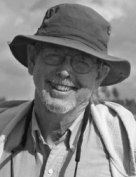 cuyleruyle.com
| Date | Party | Office | Votes | Result |
| --- | --- | --- | --- | --- |
| 11-02-1982 | Peace and Freedom | CD-32 | 3473 | Loss |
| 11-04-2008 | Peace and Freedom | CD-10 | 11062 | Loss |
| 11-02-2010 | Peace and Freedom | CD-06 | 5915 | Loss |
| 11-06-2012 | Peace and Freedom | AD-15 | 25167 | Loss |
Candidate Biography:
Eugene Edward Ruyle
Born: November 16, 1936 in Concord, CA
Children: Jon, Jordan, Jen
Military Service: USMC (1957-1969)
1960-1963: Correctional Officer, San Quentin State Prison
1976-2006: Professor of Anthropology, CSU Long Beach
1988-1989: Member, Rainbow Coalition
1991-1996: Editor, Peter Carr Peace Center News
1999: Co-Organizer, Long Beach Area Peace Network (LBAPN)
2014: Primary Candidate for AD-15 (Lost; 3.5%)
NOTE: On his Curriculum Vitae, Ruyle says that in his 1982 campaign, he "Received approximately 7000 votes". Records provided by the Clerk of the House of Representatives shows the vote count as 3473 for Ruyle.
Ruyle qualified for the 2012 General Election by running as a write-in in the Primary Election. He received 105 votes.