Bob Dutton
Republican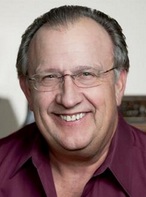 Dutton for Congress
Candidate Biography:
Robert D. Dutton
Born: October 13, 1950 in Lincoln, Nebraska
Married: Andrea Guillen (in 1981)
Child: Kara
Military Service: ANG
1971-1972: Student Body President, Los Angeles Valley College
1998-2002: Member, Rancho Cucamonga City Council
2000: Alternate Delegate, Republican National Convention
2004: Alternate Delegate, Republican National Convention
2008: Opponent, Proposition 1 [High Speed Rail Bonds] (Withdrawn from Ballot)*
2010-2012: Minority Leader, California State Senate
2012: Early Primary Candidate for AD-40 (Withdrew)
2015-Present: Assessor-Recorder-County Clerk, San Bernardino County
Propositon 1 (2008) was removed from the ballot and replaced with Proposition 1A. Although the two initiatives related to the same subject, and Senator Dutton opposed both, he was not officially listed as an opponent to Proposition 1A. Proposition 1A passed with 52.2%.
Andrea Guillen Dutton was a 2005 Woman of the Year (31st Senate District) [selected by Bob Dutton]

Andrea and Ted (Bob's father) were 2016 Delegates to the Republican National Convention.
Source: California Legislature Handbook (2003-04)