George B. Bowers
Republican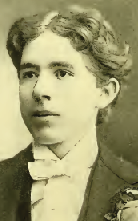 archive.org
| Date | Party | Office | Votes | Result |
| --- | --- | --- | --- | --- |
| 11-04-1930 | Republican | AD-78 | 20365 | Win |
| 11-08-1932 | Republican | AD-78 | 14349 | Win |
Candidate Biography:
George Ballard Bowers
Born: July 15, 1878 in Decatur, Indiana
Military Service: ARMY (Spanish-American War, Philippines Occupation, WWI)
Died: January 9, 1944 in California
Bowers was fluent in English, Spanish, German, and Malayan
Bowers was the author of "History of the 160th Ind. Vol. Infantry in the Spanish-American War"
Source: California Blue Book (1932)
Source: History of the 160th Ind. Vol. Infantry in the Spanish-American War by George B. Bowers (1901)