Matthew Harper
Republican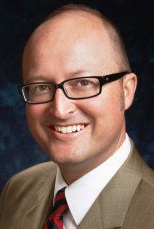 votematthewharper.com
Candidate Biography:
Matthew M. Harper
Born: June 27, 1974 in Long Beach, CA
Married: Elizabeth Byrne (m. 2014)
University: University of Southern California (BS, Public Policy & Management)
1990: Intern, Office of Assemblyman Nolan Frizzelle
1992-1993: President, Orange Coast College Republicans
1998-2010: Member, Huntington Beach Union High School District Board
2005-2007: State Chairman, Young Republican Federation of California
2007-2011: Deputy Chief of Staff, Orange County Supervisor Janet Nguyen
2010-2014: Member, Huntington Beach City Council
2013-2014: Mayor, City of Huntington Beach
2014: Chairman, West Orange County Water Board
2022: Primary Candidate for SBOE-04 (Lost; 11.0%)
QUOTE: "I appreciate that legislative debate can become very animated. No one debates the issues before the Assembly more passionately than me. I welcome the open exchange of our deeply held beliefs on the key issues facing our state. Californians are better off when all sides of an issue are considered and debated." ("Committee chairman's behavior is beyond the pale, even for Capitol," Sacramento Bee)
CLOSE CONTEST: In the 2018 General Election, Harper led Petrie-Norris on election night by 1790 votes, shrinking to 436 the following day. That Friday, Petrie-Norris gained a lead of 1642 votes which by November 24th had grown to 9611 votes.