Scott Wiener
Democratic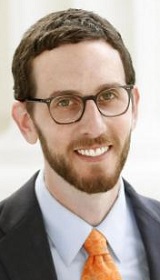 sfbos.org
| Date | Party | Office | Votes | Result |
| --- | --- | --- | --- | --- |
| 11-08-2016 | Democratic | SD-11 | 209462 | Win |
Candidate Biography:
Born: May 11, 1970 in Philadelphia, Pennsylvania
Previous: Fulbright Scholar (Chile)
2002-2010: Deputy City Attorney, City of San Francisco
2011-2016: Member, San Francisco Board of Supervisors
LEGISLATION: Author (with Mike McGuire) of SB 27 (Chapt. 121, Stats of 2019) which requires candidates for President and Governor to file their income tax returns for the 5 most recent taxable years with the Secretary of State in order to appear on a primary election ballot. A lawsuit challenging the law has been filed with five plaintiffs including Melissa Melendez and Bill Essayli.
From the Campaign Bio: "Wiener has a laser-like focus on improving the community's quality of life and well-being and making our city and region more sustainable."