Josh Newman
Democratic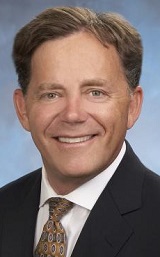 State Senate
| Date | Party | Office | Votes | Result |
| --- | --- | --- | --- | --- |
| 11-08-2016 | Democratic | SD-29 | 160230 | Win |
| 11-03-2020 | Democratic | SD-29 | 214456 | Win |
Candidate Biography:
Joshua B. Newman
Born: October 17, 1964 in New York
Married: Darcy Lewis
Child: Cecily
Military Service: ARMY
1991: Staff, Frank Jordan for San Francisco Mayor campaign
1992-1993: Special Assistant, San Francisco Mayor Frank Jordan
1994: Candidate for San Francisco Board of Supervisors (Lost)
2013-2016: Executive Director, ArmedForce2Workforce
2018: Recalled from the State Senate on June 5th
On his 2016 campaign website, Newman offered some insight into what it's like to run for office; "You know that saying, live your life as if anything you do might end up on the front page of the local newspaper? I've lived that little warning personally, and it was a life changing experience."
Silver Screen: Newman was a member of the Hollywood film industry who worked on "Austin Powers: International Man of Mystery" (1997).