Rebecca Bauer-Kahan
Democratic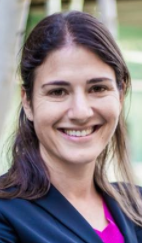 rebeccabauerkahan.com
Candidate Biography:
Rebecca Beth Bauer Kahan
Born: October 28, 1978 in Santa Clara Co., CA
Married: Darren
Children: Three
CLOSE CONTEST: Two days after the 2018 General Election, Catharine Baker led Bauer-Kahan by 2,986 votes, which dropped to 986 votes one day later. Over the next few days, Baker's lead continued to drop at a fairly consisten rate to 764 votes (11/10), 627 votes (11/11), 526 votes (11/12), 339 votes (11/13), 205 votes (11/14), 159 votes (11/15). On November 16th, Bauer-Kahan gained the lead for the first time, with a 2170-vote margin.