Sunday Gover
Democratic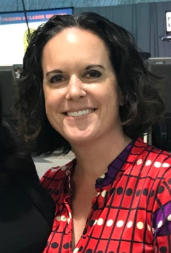 votesunday.com
| Date | Party | Office | Votes | Result |
| --- | --- | --- | --- | --- |
| 11-06-2018 | Democratic | AD-77 | 99273 | Loss |
Candidate Biography:
Born: May 7, 1972 in San Diego, CA
Partner: Kimberly Schielke
Children: Four
CLOSE CONTEST: In the 2018 General Election, the race in Assembly District 77 is the last legislative seat whose outcome remains unclear. After ending election night with a strong lead over Gover, Maienschein remained far ahead until nearly a week later (on November 12th), when his lead over Gover narrowed from 5688 to 5110 votes. The following day, the lead narrowed again to 4349 votes and a day later to 3718. On November 19th, almost two weeks after the election, Gover closed the gap to 2563 votes behind Maienschein.