Brian Maienschein
Democratic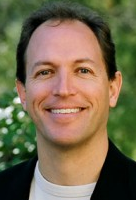 brianforassembly.com
Candidate Biography:
Born: May 22, 1969 in Independence, Missouri
Married: Janna (div. ~2006), Elly (m. 2021)
Children: Taylin Amber and Brenna
Previous: Executive Director, Youth Court (nonprofit)
2000-2008: Member, San Diego City Council
2008: Candidate for San Diego City Attorney (Lost; 12.4%)
2009-2012: Member, San Diego County Plan to End Chronic Homelessness
2019: While serving in the State Assembly, changed party affiliation mid-term from Republican to Democratic on January 24.
CLOSE CONTEST: In the 2018 General Election, the race in Assembly District 77 is the last legislative seat whose outcome remains unclear. After ending election night with a strong lead over Gover, Maienschein remained far ahead until nearly a week later (on November 12th), when his lead over Gover narrowed from 5688 to 5110 votes. The following day, the lead narrowed again to 4349 votes and a day later to 3718. On November 19th, almost two weeks after the election, Gover closed the gap to 2563 votes behind Maienschein. On December 3rd, the first day of the new session, Maienschein led by 651 votes.
Source: Biography on campaign website [brianforassembly.com] (accessed 6/7/2012)
Source: California Assembly Handbook (2015)