Jose Sigala
Democratic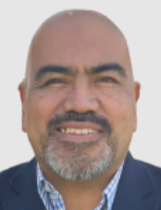 http://sigala4assembly.com/
| Date | Party | Office | Votes | Result |
| --- | --- | --- | --- | --- |
| 11-06-2018 | Democratic | AD-26 | 45558 | Loss |
| 11-08-2022 | Democratic | AD-33 | 31486 | Loss |
Candidate Biography:
Born: September 19, 1969 in Los Angeles, CA
Married: Lisa Baca-Sigala (div.)
Children: Gabriela, Jennifer Sonia and Jacqueline Sophia (twins)
1996: Senate Fellow, Senator Gary Hart
1990s: Field Representative, Senator Richard Polanco
1999-2003: District Director, Assemblyman Marco Antonio Firebaugh
2003: Candidate for Los Angeles Unified School District (Lost; 13.0%)
2004-2006: District Director, Assemblyman Rudy Bermudez
2007-2012: Legislative Deputy, Los Angeles Councilmember Richard Alarcon
2007-2013: President, Greater Echo Park Elysian Neighborhood Council
2013: Candidate for Los Angeles City Council (Lost; 3.6%)
2017-Present: Member, Tulare City Council
2018: Early Primary Candidate for CD-22 (Withdrew)
CLOSE CONTEST: During the 2018 Primary, Democrat Jose Sigala ended Election Night leading third-place challenger Warren Gubler by 314 votes. It had shrunk to a lead of 285 by June 8th, and by June 9th, Gubler pulled ahead by 12 votes. On June 11th, the latest tally returned the lead to Sigala by 368 votes. By June 18th, Sigala lead by 750 votes. The final vote saw Sigala win by 1,144 votes (1.8%).
Lisa Baca was previously a district staffer to Senator Art Torres and has served as the Executive Director for the CA Latino Leadership Institute (2014-Present).