Alex T. Lee
Democratic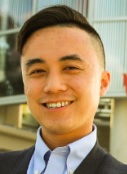 Candidate Biography:
Alex Tinming Lee
Born: July 11, 1995 in California
2014: District Intern, Congressman Mike Honda
2016-2017: President, Associated Students President, University of California, Davis
2017: District Intern, Assemblymember Cecilia Aguiar-Curry
2017-2019: Legislative Aide, State Senator Henry Stern
2019: Field Representative, Assemblymember Evan Low
2020: Delegate, Democratic National Convention (Sanders)
CLOSE CONTEST: Lee qualified for the 2020 General Election ballot in a close contest. As of March 7th, Lee is leading third-place candidate Anne Kepner by 928 votes (1.4%). By March 9th, his lead had grown to 1,294 votes (1.6%) and to 1,579 by the 13th.