Bruce Bronzan
Democratic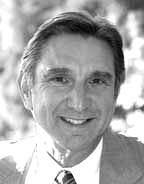 fresnostatenews.com
Candidate Biography:
Bruce Clinton Bronzan
Born: September 28, 1947 in Fresno, CA
Married: Linda Barnes (in 1968)
Children: Chloe and Forest
Died: September 28, 2020 in CA
1970: Fellow, CORO Fellows Program
1975-1981: Member, Fresno County Board of Supervisors
1992: Declined to serve the Assembly term to which he had been elected.
1993-1997: Associate Dean for Administration and Development, UC San Francisco
1997: Senior Scholar on health policy, UCSF Institute for Health Policy Studies
In 1989, Bronzan was the target of two attempted recalls, both Mathew B. Gerawan and Eric A. Benjamin. The recalls failed to qualify for the ballot.
Source: California Legislature Handbook (1983), (1991-92)