Cathleen Galgiani
Democratic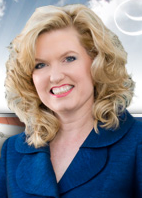 Candidate Biography:
Born: January 4, 1964 in Stockton, CA
Married: Mary Lou Echternach
1982: Intern, Assemblyman Patrick Johnston
1991-1994: Staff for State Senator John Garamendi
1994-1998: Field Representative, State Senator Patrick Johnston
1999: Deputy Director for Special Projects, First Lady Sharon Davis
2000-2006: Chief of Staff, Assemblywoman Barbara Matthews
2006: Consultant, Legislative Committee on the Development of UC Merced
2008: Proponent, Proposition 1A [High Speed Rail Bond] (Passed; 52.7%)
2010: Early Primary Candidate for SD-12 (Withdrew)
2018: Primary Candidate for SBOE-02 (Lost; 25.7%)
2021-Present: Member, California Gambling Control Commission
RECOUNT: In the 2012 General Election, Galgiani took the lead 15 days after the election. Although Bill Berryhill finished up Election Night with a narrow lead over Galgiani, the large number of provisional ballots were in her favor. Berryhill maintained his lead in the polls for weeks (Berryhill 50.3%, Galgiani 49.7%) until November 21st, when Galgiani pulled ahead by 2,100 votes. When the final votes were counted, Galgiani ended with a 2,923-vote margin.
In her biography in the 2013-14 "California Legislature" handbook, Galgiani noted that she is "a 5th generation Stocktonian."
LEGISLATION: Coauthor of SR 39 (2015) which found that "Presidential candidates including Donald Trump have unfairly demonized and falsely blamed undocumented immigrant families for a range of problems and challenges facing the United States" and "calls upon the State of California to divest from" and "private businesses and individuals throughout California to end all business ties with" Donald Trump and his companies.
CLOSE CONTEST: Mark Burns narrowly won a spot in the 2018 General election when he defeated Galgiani by 21,256 votes (1.2%).
Source: California Legislature Handbook (2007-08)