Miguel Santiago
Democratic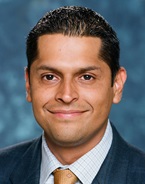 laccd.edu
Candidate Biography:
Miguel Santiago Flores
Born: March 6, 1973 in Los Angeles, CA
Married: Celina
Children: Ethan and Brielle
2008-2014: Member, Los Angeles Community College Board
2009: Campaign Manager, Judy Chu for Congress
2010-2014: District Director, Assembly Speaker John A. Perez
2024: Candidate for Los Angeles City Council (Pending)
LEGISLATION: Author of AB 1881 (2022), which would establish a "Dog and Cat Bill of Rights" within the Food and Agricultural Code.
What's in a name? During his employment as a State Assembly staffer, he was identified as "Miguel Santiago Flores."
Source: California Assembly Handbook (2015)