Joaquin Arambula
Democratic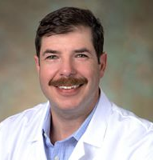 adventisthealth.org
Candidate Biography:
Born: May 17, 1977 in Delano, CA
Married: Elizabeth
Children: Aviana, Scarlett and Kennedy
Family: Son of Juan Arambula
2012-2016: Medical Director, California Emergency Physicians at Adventist Medical Center in Selma
2017-Present: Member, California High Speed Rail Authority
Arambula changed his party registration from Democratic to NPP in 2014 and back to Democrat in 2015.
LEGISLATIVE ABSENCE: Arambula has been on a voluntary paid leave of absence from the State Assembly since March 12, 2019 after the Fresno County District Attorney's office charged him with misdemeanor child abuse. The case will likely to go trial in May 2019.