Gil Cisneros
Democratic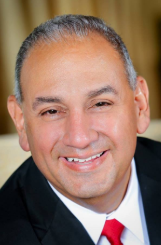 | Date | Party | Office | Votes | Result |
| --- | --- | --- | --- | --- |
| 11-06-2018 | Democratic | CD-39 | 126002 | Win |
| 11-03-2020 | Democratic | CD-39 | 169837 | Loss |
Candidate Biography:
Gilbert Cisneros
Born: February 12, 1971 in California
Married: Jacki
Children: Roi and Jacqueline
Military Service: USN
2010s: Member, President's Advisory Committee on the Arts for The Kennedy Center
Jacki Cisneros was a 2020 Presidential Elector for Joe Biden/Kamala Harris.
CLOSE CONTEST: Starting with a strong lead on election night 2018, Kim was ahead of Cisneros by 7941 votes (14%) at 9 pm and growing to 9398 votes by early on November 7th. By the end of the day, however, Kim's lead had narrowed to 3,871 votes. It narrowed again the following day to 3398 votes, and again to 2,672 votes on November 9th. By November 12th, the gap was less than 2000 votes and on November 13th, her lead narrowed again to 839 votes. On November 14th, Kim led by 122 votes. On November 15th, Cisneros took a 941-vote lead for the first time. By November 24th, Kim trailed by 6,433 votes.