Phil Wyman
Republican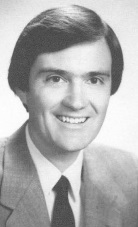 bakersfield.typepad.com
Candidate Biography:
Phillip D. Wyman
Born: February 1, 1945 in Hollywood, CA
Married: Lynn (div.)
Children: Andrea Wyman Beacom, Elizabeth F. Wyman, David E. Wyman
Military Service: USAF
Died: November 28, 2019 in Tehachapi, CA
Previous: Executive Vice President, Antelope Valley Board of Trade
1992: Primary Candidate for CD-25 (Lost; 38.5%)
1996: Primary Candidate for SD-17 (Lost; 39%)
2002: Primary Candidate for AD-36 (Lost; 32.5%)
2004: Primary Candidate for AD-32 (Lost; 22.5%)
2006: Primary Candidate for AD-32 (Lost; 22.2%)
2008: Alternate Delegate, Republican National Convention
2010: Primary Candidate for SD-16 (Lost; 49.4%)
2014: Primary Candidate for Attorney General (Lost; 11.7%)
2016: Primary Candidate for US Senator (Lost; 4.7%)
NOTABLE NO VOTE (Expanded Local Pension Benefits): Wyman was one of 7 State Assemblymembers (and 14 legislators overall) who voted against AB 616 (2001) by Tom Calderon, which allowed California cities, counties and special districts to offer retirement benefit factors up to 3% at age 60. These higher benefit factors led to severe unfunded pension liabilities in a number of cities a decade later.
An incumbent who lost their party primary (in 2002).
One widely noted bit of trivia is that "in 1994, Wyman was the only incumbent Republican west of the Mississippi to be unseated." [Source: California Journal article (see below)]
Wyman is one of nine legislators who served in both houses of the California State Legislature since 1990 but never termed out of either.
Source: California Legislature Handbook (1979), (1989), (1994)
Source: "The 1996 Primary: The endgame begins" in California Journal (May 1996), p. 25