Irv Sutley
Peace and Freedom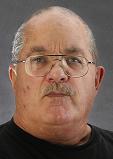 PressDemocrat.com
| Date | Party | Office | Votes | Result |
| --- | --- | --- | --- | --- |
| 11-07-1978 | Peace and Freedom | CD-02 | 6097 | Loss |
| 11-06-1990 | Peace and Freedom | SD-04 | 5381 | Loss |
| 11-03-1992 | Peace and Freedom | AD-07 | 6358 | Loss |
| 11-02-1993 | Peace and Freedom | SD-04 | 10051 | Loss |
| 11-08-1994 | Peace and Freedom | AD-07 | 3178 | Loss |
| 11-03-1998 | Peace and Freedom | AD-07 | 1773 | Loss |
Candidate Biography:
Born: ~1944
1970-1972: State Chair, Peace and Freedom Party
1968-Present: Member, Sonoma County Central Committee of Peace and Freedom Party
In December 2009, acting Sonoma County Administrator Chris Thomas ordered the removal of the angels and stars from Christmas trees displayed in the Sonoma County Office Buildings following a complaint by Sutley. Following this decision, the removal of the angels received nationwide media coverage. The decision to removed the angels was recinded on December 23rd, after County Supervisor Shirlee Zane protested the removal.