Dom Cortese
Democratic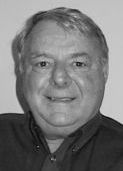 nnvesj.org
Candidate Biography:
Dominic L. Cortese
Born: September 27, 1932 in San Jose, CA
Married: Suzanne
Children: David Dominic*, Rosanne, Mary Elizabeth, Thomas and James
Military Service: ARMY
1969-1981: Member, Santa Clara County Board of Supervisors
1995: Changed party affiliation from Democratic to Reform Party*
1998-2002: Member, Alum Rock School District Board
When he changed party affiliation, Cortese became the highest-ranking Reform Party elected official.
Dave Cortese was a 1996 primary candidate for AD-23 (lost). Cortese was a Member of the San Jose City Council (2000-2008) and in 2006 and 2014 was a candidate for Mayor of San Jose. Since 2008, he has been a member of the Santa Clara County Board of Supervisors.
Legal Troubles: In April 1991, Cortese was convicted for accepting a gift of a $3,700 house painting job from a lobbyist. Cortese was fined $7,050 and required to serve 100 hours of community service.
Source: California Assembly Handbook (1981)
Source: "No-Contest Plea in Paint Job: San Jose Legislator fined for taking unlawful gift from lobbyist" by Herbert A. Sample, Sacramento Bee (4/12/1991), p. A5