Mike Roos
Democratic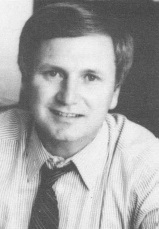 mikegatto4assembly.com
Candidate Biography:
Michael Yancey Roos
Born: August 6, 1945 in Memphis, Tennessee
Children: Shelby, Melissa, Caroline and Catherine
1979-1980: California Campaign Coordinator, Jimmy Carter for President
1980-1986: Majority Floor Leader, California State Assembly
1987-1991: Speaker pro Tem, California State Assembly
1991: Resigned from the State Assembly on March 19.
1991-19??: President, LEARN (Los Angeles Educational Alliance for Restructuring Now)
Roos was 35 when he became Majority Leader; the second-youngest in the history of the Assembly.
LEGISLATION: Author of the Roberti-Roos Assault Weapons Control Act (1989), which provided a statutory definition of "assault weapons" and required that all assault weapons be registered with the state.