Thomas M. Hannigan
Democratic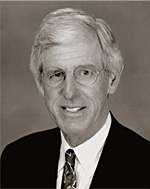 California DWR
Candidate Biography:
Born: May 30, 1940 in Vallejo, CA
Married: Jan Mape
Children: Erin, Matthew and Bridget
Military Service: USMC (Vietnam)
Died: October 10, 2018 in Fairfield, CA
Previous: Member, Fairfield Recreation Commission
197?-1976: Member, Fairfield City Council
1972-1974: Mayor, City of Fairfield
1976-1978: Member, Solano County Board of Supervisors
1999-2003: Director, California Department of Water Resources
Erin Hannigan was a member of the Vallejo City Council (2007-2012) and a member of the Solano County Supervisor (2013-Present).
In 1988, Hannigan was the target of an two attempted recalls (the first led by Ralph Morrell and the second by Ralph Morrell, Barbara MacArthur, Maxine Young, Tonie Scott, and David Scott. The recalls failed to qualify for the ballot.
Source: California Assembly Handbook (1979), (1996)
Source: California Legislature Handbook (1994)