Sheila Kuehl
Democratic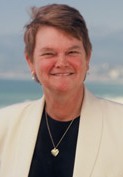 CA State Senate
Candidate Biography:
Sheila James Kuehl
Born: February 9, 1941 in Tulsa, Oklahoma
1991: Woman of the Year (22nd Senate District) [selected by Herschel Rosenthal]
1997-1998: Speaker pro Tem, California State Assembly
1998-2000: Member, California Judicial Council
2008-2010: Member, California Integrated Waste Management Board*
2009: Co-Founder, Institute for Elected Women
2010: Early Primary Candidate for Secretary of State (Withdrew)
2010-Present: Director, Public Policy Institute at Santa Monica College
2014-2022: Member, Los Angeles County Board of Supervisors
NOTABLE HISTORY: Kuehl was the first self-identified gay person to serve as a California legislator.
The California Integrated Waste Management Board was abolished by SB 63 (Strickland) in January 2010.
According to her website, during the Commission on Judicial Nominees Evaluations ranking of former Senator Chuck Poochigian as an California Appellate Court judge, Kuehl ranked Poochigian as "Not Qualified for the appointment on the basis of bias votes" because he "had consistently indicated animosity to civil rights statutes regarding gender, disability and sexual orientation." [Source]
Job Killer: According to information from the California Chamber of Commerce, Kuehl authored thirteen bills designated as "Job Killers", more than any other legislator.
Source: California Blue Book (2000)
Source: "The Judicial Council of California: Membership" by the Judicial Council of California (accessed 5/30/2012)