Tony Strickland
Republican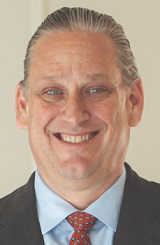 Strickland for Senate
Candidate Biography:
Anthony A. Strickland
Born: February 17, 1970 at Ford Ord, CA
Married: Audra Strickland
Children: Ruby Ruth and Anthony Paul
1990s: Field Representative, Assemblymember Paula L. Boland
1994: Member, Voter Fraud Task Force (following the CD-36 victory by Jane Harman)
1995: Campaign Co-Chair, Michael Markey for Thousand Oaks City Council (won)
1996: Campaign Manager, Tom McClintock for State Assembly
1996-1997: Chief of Staff, Assemblymember Tom McClintock
2001-2004: Minority Caucus Chair, California State Assembly
2006: Director, California Club for Growth
2008: Proponent, Proposition 12 [Veterans' Bond of 2008] (Passed; 63.5%)
2012: Early Primary Candidate for SD-27 (Withdrew)
2013-2014: Unruh Legislator-in-Residence, Jesse M. Unruh Institute of Politics [USC]
2016: Delegate, Republican National Convention
2022-Present: Member, Huntington Beach City Council
2022-Present: Mayor, City of Huntington Beach
LEGISLATION: Author of SB 63 (2009), which abolished the California Integrated Waste Management Board.
NOTABLE NO VOTE (Expanded Local Pension Benefits): Strickland was one of 7 State Assemblymembers (and 14 legislators overall) who voted against AB 616 (2001) by Tom Calderon, which created allowed California cities, counties and special districts to offer retirement benefit factors up to 3% at age 60. These higher benefit factors led to severe unfunded pension liabilities in a number of cities a decade later.
Strickland was the youngest member of the Assembly in 1998 at age 28.
Professional Sports: In 2009, Strickland joined the Los Angeles Lightening (International Basketball League) for a few games.

Had a spouse who served in the legislature concurrently (although in the other house).
Source: California Blue Book (2000)