Tom McClintock
Republican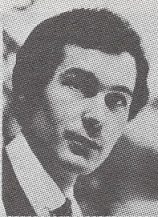 carepublic.com
Candidate Biography:
Born: July 10, 1956 in White Plains, New York
Married: Lori (d. 2021)
Children: Shannah and Justin
1973-1974: President, California Student Republicans
1974: California High School Coordinator, Houston Flournoy for Governor
1979-1981: Chair, Ventura County Republican Central Committee
1980-1982: Chief of Staff, State Senator Ed Davis
1985-1992: Resolutions Chairman, California Republican Party
1992-1994: Director, Center for the California Taxpayer (National Tax Limitation Foundation)
1995-1996: Director of Economic Regulatory Affairs, Claremont Institute's Golden State Center for Policy Studies
2007: Founder, Citizens for the California Republic
2008: Opponent, Proposition 1A [High Speed Rail Bonds] (Passed; 52.2%)
NOTABLE NO VOTE (Expanded State Pension Benefits): McClintock was one of 6 State Assemblymembers who voted against SB 400 (1999) by Deborah Ortiz, which created new Public Employee Retirement System pension formula allowing a retirement benefit factor of 2% at age 55 increasing to 2.5% at age 63 and above.
NOTABLE NO VOTE (Expanded Local Pension Benefits): McClintock was one of 7 State Senators (and 14 legislators overall) who voted against AB 616 (2001) by Tom Calderon, which allowed California cities, counties and special districts to offer retirement benefit factors up to 3% at age 60. These higher benefit factors led to severe unfunded pension liabilities in a number of cities a decade later.
Prior to starting his campaign for CD-04 in 2008, McClintock had pulled papers to run for Lieutenant Governor and State Board of Equalization, District 2.
McClintock was the youngest member of the Assembly in 1982 at age 26.
Source: California Blue Book (2000)
Source: California Legislature Handbook (1983)