Tom Torlakson
Democratic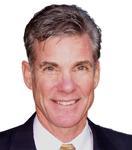 tomtorlakson.com
| Date | Party | Office | Votes | Result |
| --- | --- | --- | --- | --- |
| 11-05-1996 | Democratic | AD-11 | 81820 | Win |
| 11-03-1998 | Democratic | AD-11 | 80323 | Win |
| 11-07-2000 | Democratic | SD-07 | 197683 | Win |
| 11-02-2004 | Democratic | SD-07 | 282714 | Win |
| 11-04-2008 | Democratic | AD-11 | 117773 | Win |
| 11-02-2010 | Nonpartisan | Superintendent of Public Instruction | 4223116 | Win |
| 11-04-2014 | Nonpartisan | Superintendent of Public Instruction | 3167212 | Win |
Candidate Biography:
Thomas Allen Torlakson
Born: July 19, 1949 in San Francisco, CA
Married: Diana (m. 1970s, div. 2008), Mae Cendaña (m. 2009)
Children: Tiffany Margulici and Tamara Torlakson
1978-1980: Member, Antioch City Council
Previous: Chairman of the Delta Protection Commission
1980-1996: Member, Contra Costa Board of Supervisors
CLOSE CONTEST: Torlakson narrowly won a spot in the 1996 General election when he defeated George Miller (son of George Miller) by 943 votes (2.0%).
LEGISLATION: Author of Proposition 1A (2004), "which was approved with 83.7% approval, the largest support percentage for any proposition in state history."
Source: California Blue Book (2000)