Jeff Gorell
Republican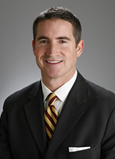 jeffgorell.org
Candidate Biography:
Jeffrey Frederick Gorell
Born: November 6, 1970 in Alexandria, Virginia
Married: Laura Klassen Gorell (div. 2018)
Children: Ashley, Jack and Steven
Military Service: USN (War on Terror)
1992-1996: Deputy Press Secretary, Governor Pete Wilson
1996-1999: Director of Communications, California Manufacturers and Technology Association (CMTA)
1999-2006: Prosecutor, Ventura County District Attorney's Office
2001: Early Primary Candidate for AD-37 (Withdrew)
2004: Primary Candidate for AD-37 (Lost; 32.1%)
2006-2010: Senior Partner, Paladin Principle LLC (public relations firm)
2006-2010: Adjunct Professor of Public Policy, California Lutheran University
2015-2022: Deputy Mayor for Homeland Security and Public Safety, City of Los Angeles
2023-Present: Member, Ventura County Board of Supervisors
In 2011, Assemblyman Nathan Fletcher authored AB 754, which permits a person who is deployed on active military service outside of the state to have a declaration of candidacy, nomination paper, or any other paper necessary to run for office filed by an attorney. Previously, candidates had to be present in order to sign the "declaration of candidacy" and "nomination paper" forms. This law was written to permit Gorell to file for reelection while deployed to Afghanistan during the 2012 filing period.
From March 2011 to April 2012, Gorell was called to active duty in the Navy and deployed to Afghanistan. He was the first incumbent legislator to be deployed to a war zone since John B. Cooke in 1941.
Bills: During his time in the Legislature, Gorell introduced 50 regular session bills, of which 6 were signed into law.
Silver Screen: Gorell was a consultant for the movie "Pearl Harbor" (2001).
Source: California Legislature Handbook (2011-12)