Kristin Olsen
Republican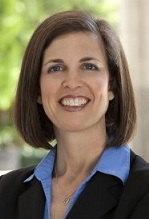 kristinolsen.org
Candidate Biography:
Kristin Michelle Olsen
Born: January 19, 1974 in Modesto, CA
Married: Rod (div. 2018), Matt Kate (engaged 2021)
Children: Three
1996: Senate Fellow, Senator Tim Leslie
1996-1999: Legislative Aide, Senator Tim Leslie
200?-2010: Assistant Vice President for Communications and Public Affairs, CSU Stanislaus
2005-2010: Member, Modesto City Council
2014-2015: Minority Leader, California State Assembly
2016: Potential Primary Candidate for SD-05 (Declined to run)
2016-2017: Vice Chair, California Republican Party
2017-2020: Member, Stanislaus County Board of Supervisors
OPEN GOVERNMENT: In August 2011, Olsen was one of the first three legislators to release their office budgets to the public. Freshman Republicans Tim Donnelly, Shannon Grove, and Olsen released up-to-date reports of their expenditures after Rules Committee chair Nancy Skinner declined to release the current reports, citing the Legislative Open Records Act (LORA).
TECHNOLOGY: At about 2:50 pm on August 22, 2016, Olsen became the first California legislator to use Siri (an artificial intelligence iPhone app developed by Apple) to speak part of a bill presentation on the Assembly Floor.
On July 1, 2014, it was announced that Olsen had been elected Minority Leader by the Assembly Republican Caucus, but she would not assume office until after the November 2014 election.
Not related to Kirsten Olsen, who ran for Congress as a Democrat twice.