Kevin Kiley
Republican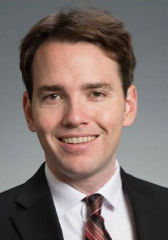 Kiley campaign
Candidate Biography:
Kevin Patrick Kiley
Born: January 30, 1985 in Sacramento, CA
Engaged: Chelsee (Sept. 2023)
2010: Summer Law Clerk, Federal Reserve Bank of New York
2015-2016: Deputy Attorney General, California Department of Justice
LAWSUIT: James Gallagher and Kiley were plaintiffs in the "Gallagher and Kiley v. Newsom" lawsuit to overturn Executive Order N-67-20 relating to the 2020 General Election as well as the larger issue of the extent to which the California Emergency Services Act permits the Governor to exercise "legislative powers" in setting state policies in emergencies. On November 13, 2020, the Sutter County Superior Court found that the the Emergency Services Act did not permit Newsom to amend or create statutes. On May 7, 2021, the Third Appellate District, which overturned the Superior Court decision. On August 11, 2021, the California Supreme Court declined to hear the case.