James Gallagher
Republican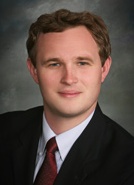 gallagherforassembly.com
Candidate Biography:
Born: March 4, 1981 in Yuba City, CA
Married: Janna Nicole Gallagher (m. 2003)
Children: Kathleen, Katharine, Kellen, Ronan and Coner (twins)
Family: Grandson of Robert Gallagher, Sutter County Supervisor (1985-1988)
2004-2005: Assembly Fellow, Assemblyman Doug La Malfa
2009-2014: Member, Sutter County Board of Supervisors
2012: Alternate Delegate, Republican National Convention
2022-Present: Minority Leader, California State Assembly
Bilingual: On September 3, 2015, Gallagher presented SB 210 (2015) on the Assembly Floor in American Sign Language (ASL).
LAWSUIT: Gallagher and Kevin Kiley were plaintiffs in the "Gallagher and Kiley v. Newsom" lawsuit to overturn Executive Order N-67-20 relating to the 2020 General Election as well as the larger issue of the extent to which the California Emergency Services Act permits the Governor to exercise "legislative powers" in setting state policies in emergencies. On November 13, 2020, the Sutter County Superior Court found that the the Emergency Services Act did not permit Newsom to amend or create statutes. On May 7, 2021, the Third Appellate District, which overturned the Superior Court decision. On August 11, 2021, the California Supreme Court declined to hear the case.
Source: California Assembly Handbook (2015)