Jim Wood
Democratic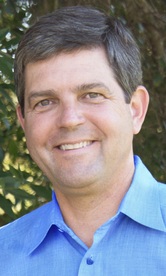 Candidate Biography:
James David Wood, Jr.
Born: April 10, 1960 in Turlock, CA
Married: Jane (div. 2015-16), Jamie Garzot (engaged 2018)
Child: Alex
2000s: Forensic Odontologist, California Department of Justice Missing and Unidentified Persons Unit
2002-2006: Member, Healdsburg Planning Commission
2006-2014: Member, Healdsburg City Council
2014: Mayor, City of Healdsburg
2014: Member, Healdsburg Marijuana Cultivation Task Force
As a nationally-recognized expert in forensic dentistry, Wood has deployed as a member of a national emergency response team to identify victims following the 9/11 attacks and Hurricane Katrina.
LEGISLATION: Author of AB 243 (2015), which authorized regulations for medical marijuana and its cultivation, including authorizing a licensing and renewal fee for marijuana cultivators.
Source: California Assembly Handbook (2015)