Jim Nielsen
Republican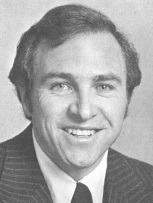 arc.asm.ca.gov
Candidate Biography:
James Wiley Nielsen
Born: July 31, 1944 in Fresno, CA
Married: Brenda, Marilyn (Interim Director, California Arts Council in 2011)
Children: Two daughters and three sons
197?-198?: Chair, Yolo County Republican Central Committee
1983-1987: Minority Leader, California State Senate
1991-1992: Member, Agricultural Labor Relations Board
1992-1993: Member, Board of Prison Terms
1993-2000: Chair, Board of Prison Terms
2000-2008: Member, Youthful Offender Parole Board
2005-Present: Chairman, California Alliance to Protect Private Property Board of Directors
2012: Early Primary Candidate for AD-03 (Withdrew)
When Nielsen was selected as Senate Republican Leader in 1983, he was 39 years old, making him the youngest known person to ever hold that office.
In 2013, Nielsen became the first person to return for a non-consecutive term in the State Senate in 43 years. The last had been John W. Holmdahl (who returned to the Senate in 1970).
LEGISLATION: Author of SCR 43 (2017), which would have conferred the position of Legislative Historian (for the first time since the death of Don A. Allen Sr. in 1983) and designated a Legislative History Day. Allen held the title from
QUOTABLE: After his State Senate swearing-in ceremony in 2013, Nielsen noted "Taking that sacred oath again, where I'll now again have the opportunity to serve in this honorable body, I wanted to reflect on how special this honorable body is... I've had the pleasure, in my years, or representing 21 different California counties and three of the former state capitals; Vallejo, Benicia, and Sacramento and succeeding a fellow whose home I went up to quite often in Sonoma (he wasn't around at the time) General Mariano Vallejo, who served in this house, first elected in 1849. Those are the kind of people who have inhabited this Chamber, and the thing that is special about the Senate."
Source: California Assembly Handbook (1979)