Buck McKeon
Republican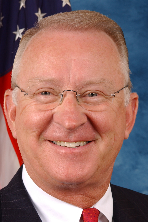 Candidate Biography:
Howard P. McKeon
Born: September 9, 1938 in Los Angeles, CA.
Married: Patricia*
Children: Six
1979-1987: Trustee, William S. Hart School District
1987-1992: Member, Santa Clarita City Council
1988: Mayor, City of Santa Clarita
1988-1992: Member, California Republican Central Committee
Be Fruitful and Multiply: McKeon has six children.
Patricia McKeon was a 2012 Primary candidate for AD-38. She lost, receiving 22.2%.